My first 3 days in UK have been good so far. Though people bitch a lot about London, it really is a nice city (atleast what little I've seen of it). Will be back there end of the month to spend few days, so hopefully will get to explore it a bit
Been in Bristol the last two days. This is a very small lazy city and it has been raining since the time I have come here. So have not had any chance to explore the city and its night life. After many years, I'm sitting at a desk, working 9 to 5pm in an office filled with people. Its getting to me already though.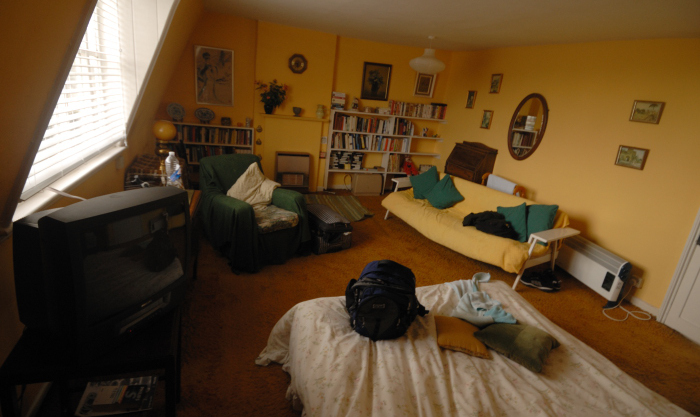 I'm staying in a nice attic penthouse of an old lady's house. The house is on top of a hill, so I get the full view of Bristol from here.