Narcondam article in Outlook traveller
Sorry about the awful silence on the blog. I'm out in the field this whole month and had to work in really tough conditions in Assam, Rajasthan and Kerala.
Meanwhile, this months issue of Outlook Traveller carried the article on my Narcondam Island expedition that I did earlier this year.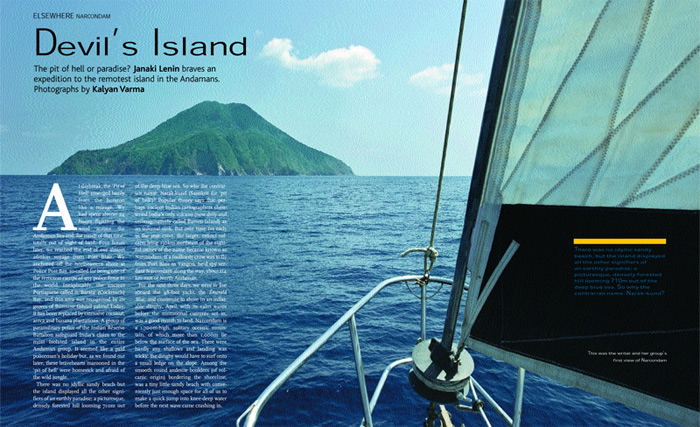 You can download the pdf of the article here. I really like how Outlook/Geo does the layout of the images with text and captions.