Shadowing Civets | GEO Article
If you have been strolling the 'magazines sections' of book stores lately (in India), you might have noticed the new GEO magazine. It has come to become my second favourite science magazine after National Geographic. The articles and photographs are great made more alluring by its high quality printing.
Few months ago, T R Shankar Raman wrote a nice little piece about the Brown Palm Civet using my photographs and sent it to Wildlife Conservation magazine. Sadly the magazine shutdown last month, and we had to find a new publisher for our article. We decided to try our luck with GEO and voila! they accepted it.
So the article is out in the July issue. Do check it out. Here is the preview of the article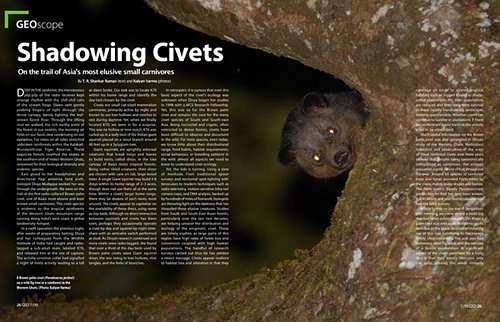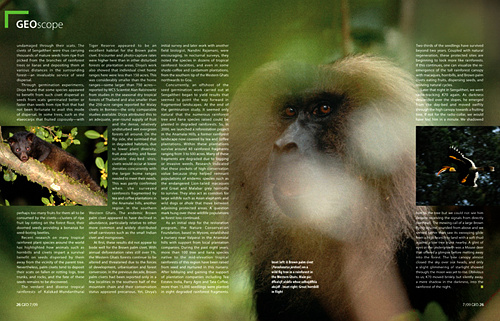 I think Shankar Raman is one of the best conservation and nature writers in this side of the world. You must follow his essays on the NCF blog. Some of his essays that I really love are :
His essays have inspired me a lot and I hope he writes more and inspires a whole generation of people.